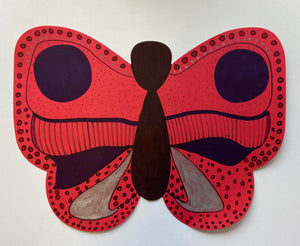 Decorating bulletin board displays is a great way to motivate and engage the students. Assigning them tasks to make the bulletin boards cheerful and rewarding them for their best performance makes them feel appreciated. This way, you can help nurture their personality with functionality. Students and faculty can use endless designs from our best quality creative cutouts and use these for the bulletin board. Follow these tips if you're all set to take this bulletin board decoration activity to the next level.
Tip 1: Decide a theme
Before jumping to the decoration part, the initial step you should take is to decide what theme you want to follow. Think about the main purpose, such as interactive displays and encouraging students to read and discuss. Then, choose an appropriate theme that would tie perfectly to everything you've thought of. Finally, arrange decorative items that match the theme. You can take inspiration from various websites or create your designs. Also, engage students to bring out new ideas for the bulletin board decoration.
Tip 2: Customize the cutouts
For instance, the theme of your bulletin board is "ocean." To make it more crafty and exciting, you can add your personalized touch to the fish paper cutouts and ocean paper cutout sets. Students can draw doodle designs, make fins of the fish with craft paper, and paint the fish paper cutouts in different colors. This way, students will utilize all their thoughts and ideas in the best way possible. Depending on the current curriculum, holidays, upcoming school events, and more, you can guide students to design their creations. Make this session more fun by involving the faculty too.
Tip 3: Do not forget the background
What will bring everything together is the backdrop of the bulletin board. It may look incomplete if you do not cover the background with a theme-based paper. Use color paper to cover the board first, and then place our best quality creative cutouts. Make sure you choose a background that is not too loud. It should instead enhance the decoration's visibility, and the text should be readable even from a distance. So the best way to pick the right background is to determine what the theme is about and check which color contrasts nicely with the cutouts and other decorations.
Tip 4: Give definition to the board
If you like the look of conventional bulletin boards, you might want to use a border for a definite look. Create borders to add more definitions to the board. Fortunately, you can purchase readily available bulletin board borders at most classroom supply stores, stationery, craft stores, and online. If you lack the time, go for pre-made borders, but if you want to customize the borders, take your time and go for it! Handmade or DIY borders will take your board's appeal to a level unmatched. You can use different colors and patterns and make it look catchy.
Try not to overcrowd the bulletin board. Use best quality creative cutouts and allow the students to portray their imagination into reality. If you're looking for the best quality creative cutouts for your school's bulletin board, head straight to the broad decorative line of cutouts at Creative Shapes Etc.